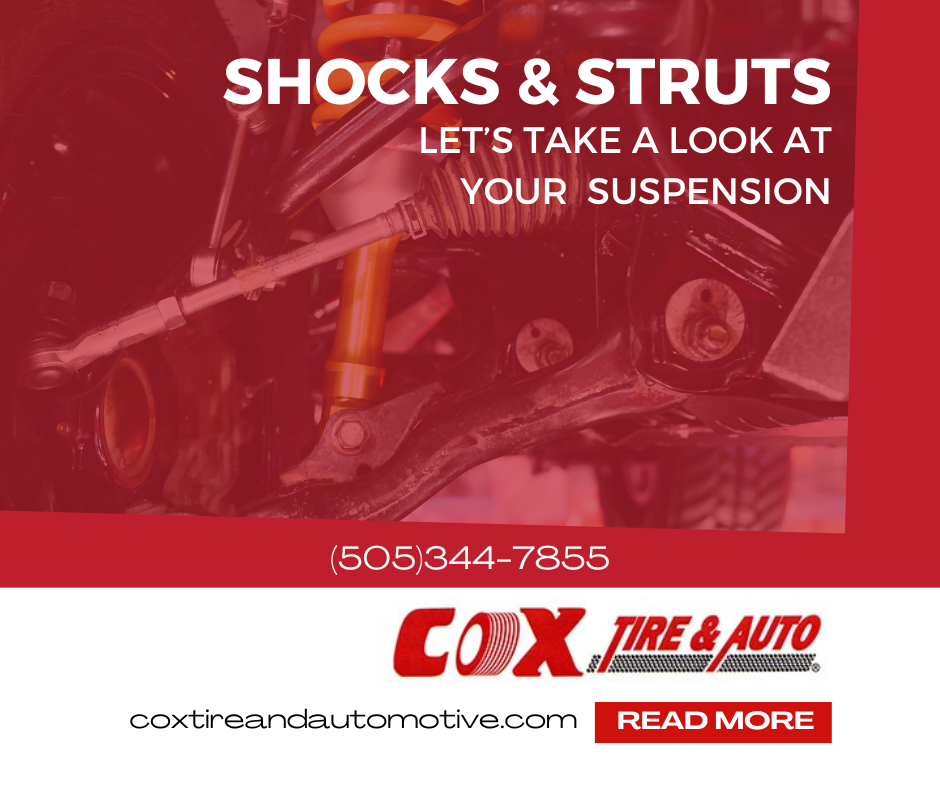 Understanding Your Vehicle's Suspension System: A Comprehensive Guide
September 8, 2023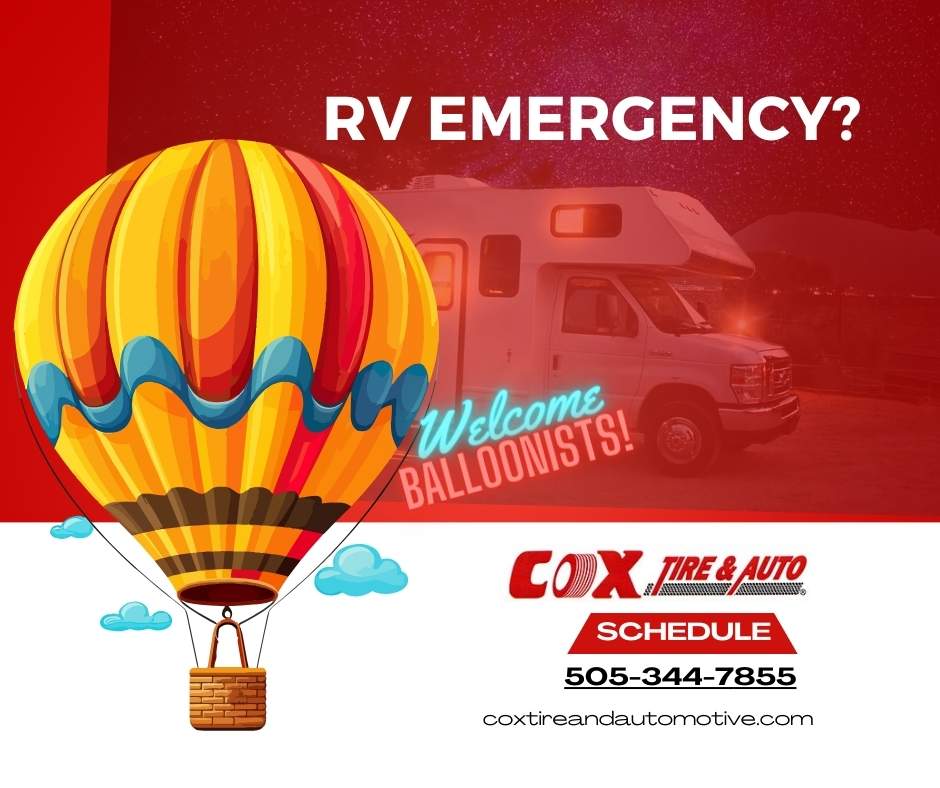 Balloon Fiesta and RV Emergencies
October 9, 2023
Fall begins with RV Maintenance
At Cox Tire, RV and Automotive, we say goodbye to summer as we welcome the season of vibrant colors and cool breezes – Fall is here! New Mexico is the place to be during this time of year with the cooler temperatures, hot air balloons dotting the sky, and the irresistible aroma of green chile roasting.
We know many of you have been enjoying the great outdoors in your RVs, making memories that will last a lifetime. As the camping season draws to a close, it's time to think about getting your RV ready for the change in weather.
First things first, let's talk tires. After all the summer traveling, your RV's tires may need some attention. We recommend a thorough tire check to ensure they're in good shape and ready for the next adventure. If you are storing your vehicle, consider purchasing tire covers to help protect them from sun and weather.
Next, an oil change is crucial. Regular oil changes help keep your engine running smoothly and extend its life. If you've been putting it off, now is the perfect time.
Don't forget the coolant flush. This helps prevent corrosion and deposits from building up in your cooling system, ensuring your engine runs at the optimal temperature.
Lastly, for those of you who are wrapping up your camping for the year, we recommend scheduling a winterization service. This includes draining all storage tanks and preparing fluid lines with anti-freeze. This will protect your RV from any damage due to freezing temperatures.
Fall is a time of change, and it's the perfect time to ensure your RV is ready for whatever comes next. Schedule your appointment today and let us take care of the rest. Safe travels!