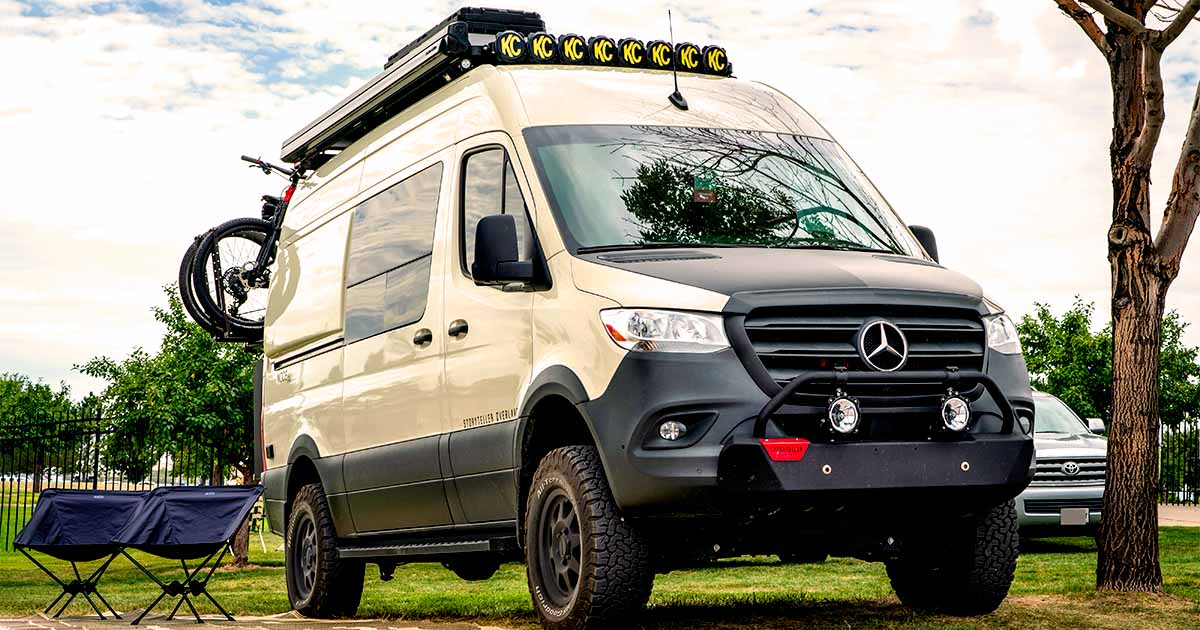 Time to Winterize – RV and Motorhome Maintenance
October 18, 2022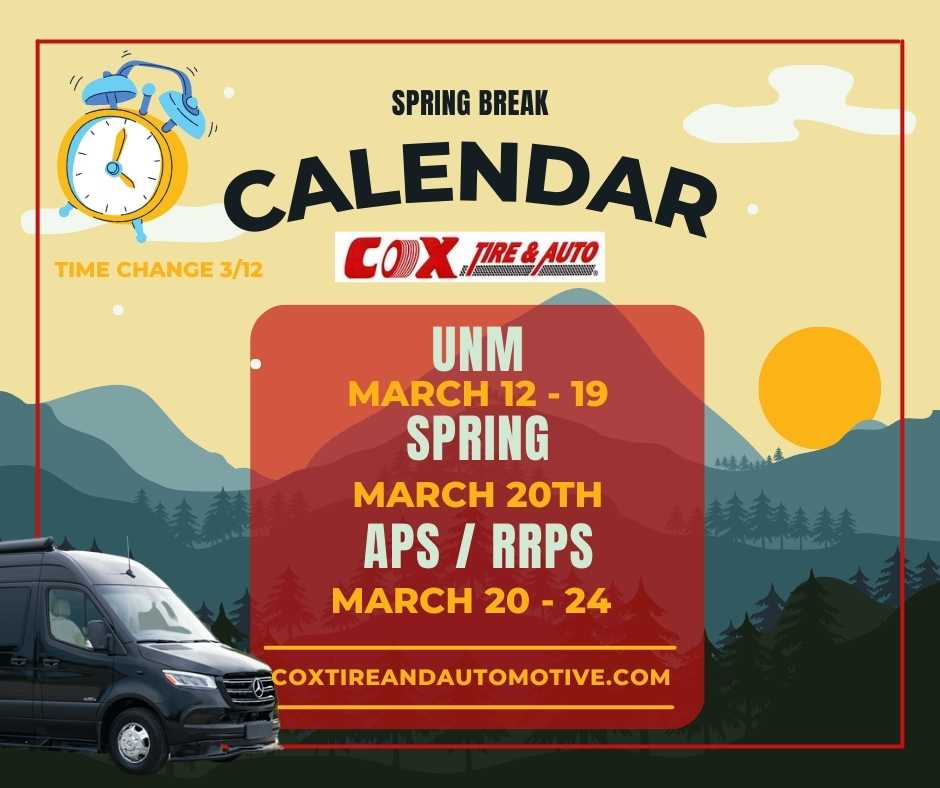 Spring Break Calendar
March 10, 2023
Spring Break RV Basics
Spring Break is just around the corner and it's time to start preparing for your next adventure. Whether you're planning a road trip or a camping excursion, one thing you don't want to overlook is getting your RV serviced and ready for the road. At Cox Tire, RV and Automotive, we understand the importance of having a reliable vehicle for your travels. Here are some tips on how to get your RV ready for a Spring Break trip.
Start with a thorough inspection
Before hitting the road, it's important to conduct a thorough inspection of your RV. Check all fluid levels, including oil, coolant, brake fluid and transmission fluid. Inspect belts and hoses for any signs of wear or damage. Check tire pressure and tread depth, as well as brakes and suspension components.
Get an oil change
Regular oil changes are essential to keep your engine running smoothly. If it's been awhile since your last oil change, now is the time to schedule one before heading out on your Spring Break trip.
Check the battery
Make sure that the battery is fully charged and in good condition. The last thing you want is to be stranded with a dead battery in the middle of nowhere. Consider investing in a portable jump starter just in case.
Inspect the roof
Check the roof of your RV for any signs of damage or leaks. Look for cracks or tears in the rubber membrane or any other signs of wear and tear. Repair any issues before they become bigger problems down the road.
Test all appliances
Test all appliances inside your RV, including stove, oven, refrigerator/freezer, microwave, air conditioning unit(s), furnace/heater(s), water heater, etc., making sure they're working properly before leaving on your trip.
Stock up on essentials
Make sure that you have all necessary supplies on board such as food and beverages (non-perishable items are best), toiletries (including toilet paper), bedding (sheets/blankets/pillows), first aid kit(s), flashlights/batteries/candles/matches/lighters/fire extinguisher(s) etc.
Plan ahead
Plan ahead by mapping out your route beforehand so that you can avoid traffic congestion or construction zones along the way. Make sure that you know where rest stops are located along your route so that you can take breaks when needed.
At Cox Tire, RV and Automotive we offer full-service maintenance packages designed specifically for recreational vehicles (RVs). Our experienced technicians will perform a comprehensive inspection including checking brakes, fluids levels/top-offs/replacements (as necessary), inspecting tires/tread depth/pressure/rotations/balancing/wheel alignments (if needed).
Don't let unexpected mechanical issues ruin your Spring Break vacation plans! Contact us today at Cox Tire & Automotive Services to schedule an appointment with our expert team of technicians who specialize in servicing recreational vehicles (RVs) so that we can help ensure that everything runs smoothly during this exciting time of year!