We remain open and committed to your auto repair and service. Your health is important to us so we are taking extra measures for your safety. Let us know if you require any special considerations.
WE'LL GET YOU AND YOUR VEHICLE BACK ON THE ROAD AS SOON AS POSSIBLE!
Cox Car Care Centers

24 Hour Truck Tire Service
Off the Highway Fleet Service
Truck Alignment and Suspension repair
Off Highway Tire Repairing
TyrFil® Flat Proofing
Industrial Tires
Locally Owned & Operated
Competitive Prices

Complete Automotive Services

Brake and Front end Repair
Tune-up – Emissions Certification
Computer Wheel Balancing
4 Wheel Alignment
Front End Alignment
Lubrication Services
Passenger and Light Truck Tires
Nationwide Warranties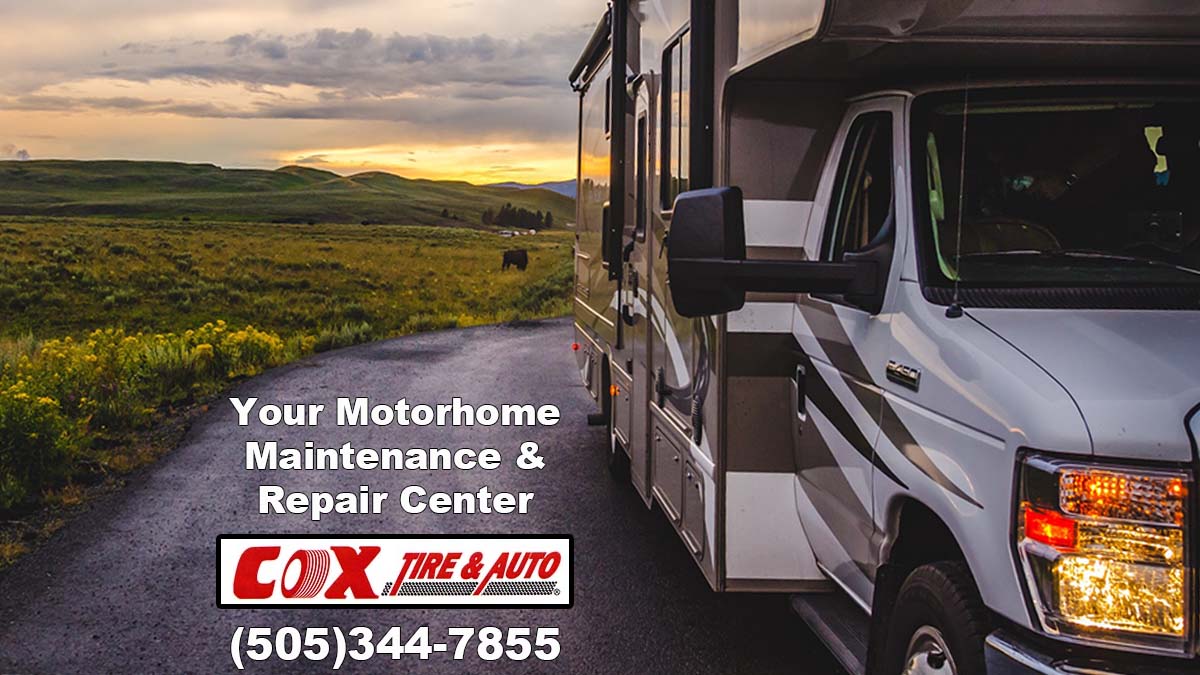 MOTORHOME/RV REPAIR CENTER
There is nothing better than owning an RV and living in New Mexico. There are so many great spots just a couple hours away. However, you don't always have to use the dealer for maintenance and repair of your coach, especially the automotive mechanical aspects and tires. Cox Tire and Auto have the team of technicians you need to keep your Motorhome ready for your next escape.
Family Owned Since 1990
We Handle Fleet and Truck Work
Some of our customers include:
Aaron's Rental
Ambercare
Anderson Brown
All Pro Towing
Bradbury and Stamm
Discount Towing

Five Sandoval Pueblos
Hercules Ind.
Hertz Equipment Rental
Stateserv Medical
Velocity Build


We would like to tell you more about the NAPA AutoCare Difference! Let's start with the NAPA AutoCare Center 24 month/24,000 mile nationwide warranty. We truly are your neighborhood mechanics who care about our neighborhoods. Not just any auto repair shop can become a NAPA AutoCare Center.  Learn More