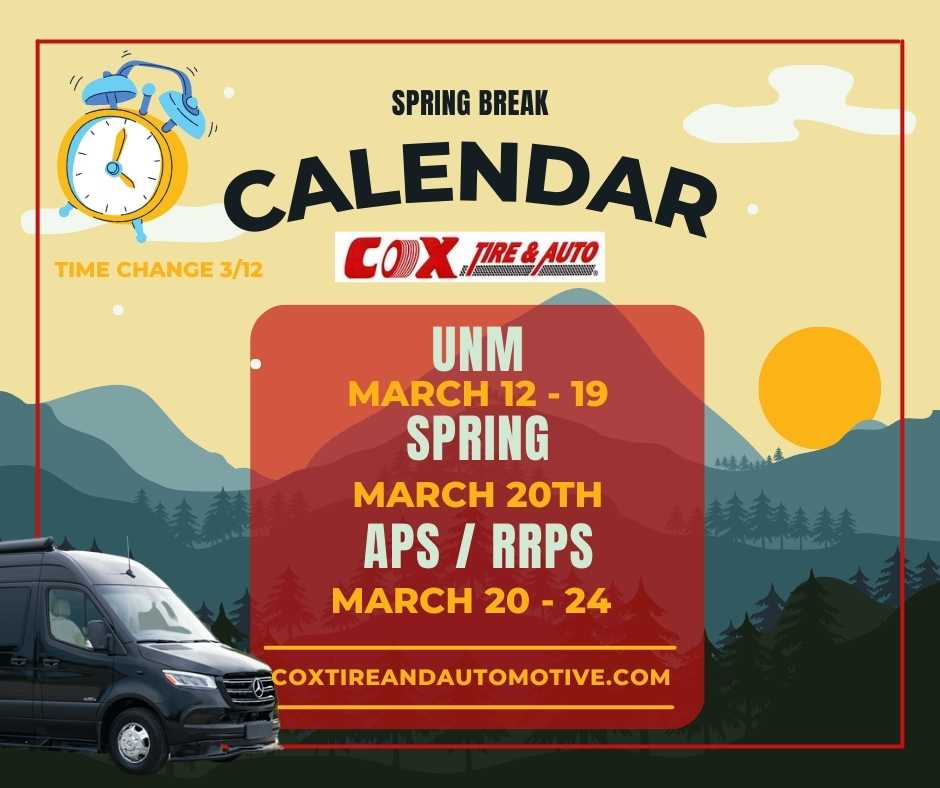 Spring Break Calendar
March 10, 2023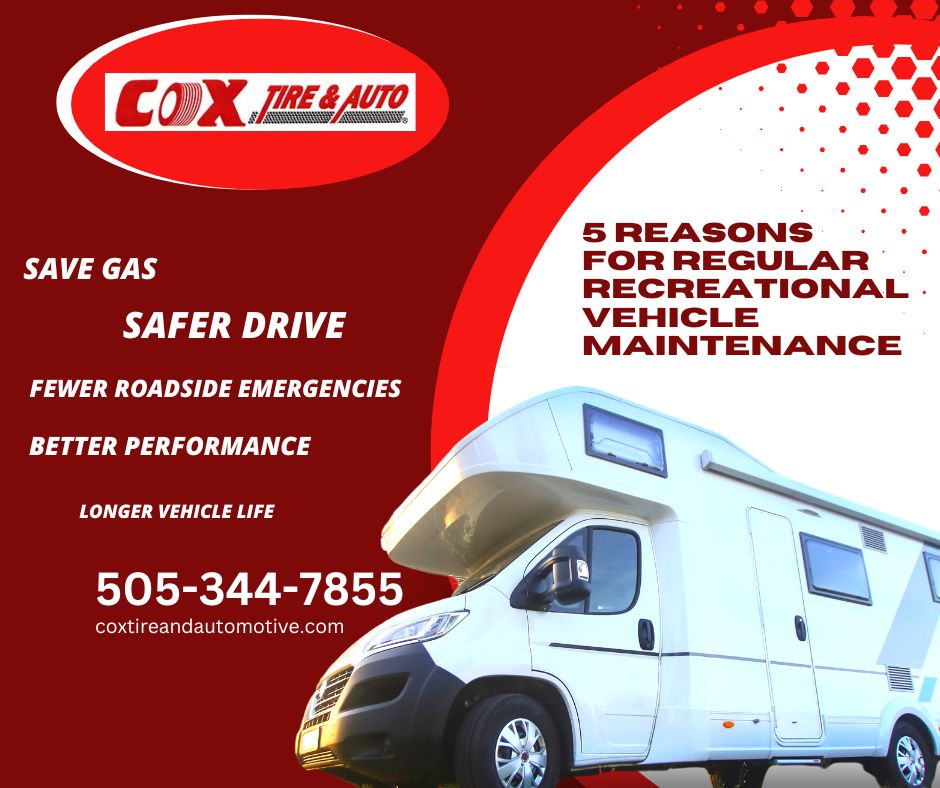 5 Reasons Why You Should Regularly Maintain Your Recreational Vehicle
April 21, 2023
Make Magic, Not Disasters
In this fictional tale, we encounter Tom and Emma, a father / daughter combo who like to go camping. But, what if Tom didn't maintain his RV at Cox Tire and RV Service Center?
Once upon a time, there was a dad named Tom, who loved going on camping trips with his daughter, Emma. As summer came around, Tom decided to take Emma on a special camping trip at their favorite spot by the lake. He was excited to have quality time with his daughter, and they packed their bags and headed for the trip.
Tom owned an RV that he had purchased a few years back. It had been a while since he had it checked, and he thought it would be okay to take it on a long camping trip. Unfortunately, that proved to be a huge mistake.
On the second day of their trip, while they were enjoying a meal inside the RV, the vehicle broke down. Tom tried to start it up, but it wouldn't budge. Emma got scared, and Tom realized that he had made a mistake by not getting the RV maintained regularly.
As the sun set, Tom searched for help but couldn't find anyone. Emma got cold and hungry, and Tom grew frustrated with the situation. It soon turned into a disaster as they thought they heard something creeping up around their vehicle. The special camping trip that was supposed to be magical but turned into a roadside nightmare.
If only Tom had taken his RV to Cox Tire and RV for regular maintenance, he would have saved him and Emma from this experience. But unfortunately, they were stuck with a broken-down RV, miles away from help, with no way of contacting anyone.
From that day on, Tom made a promise to himself that he would never take any chances with his family's safety. He learned that regular maintenance of the RV was crucial, and he made sure to take it to Cox Tire and RV before setting off on any future trips.